BILLFISH SPORT FISHING
Billfish Sport Fishing offer Sport, Game and Extended Charters. FISHING IN CAIRNS, one the most beautiful and thrilling fishing charter locations in the world.  Billfish Sport Fishing operates out of the Cairns marina, we target sports fish species such as Spanish Mackerel, Yellow fin Tuna, Wahoo, Barracuda, Sailfish, juvenile Black Marlin on light tackle and in the heavy tackle season we chase Giant Black Marlin.  We also specialise in popper casting for GT's and do private swim and fish days.
Billfish can groom your extended live aboard charter to suit you, 3 , 5 , 7 or 10 day charter.  The longer the charter, the further we can go to explore the beauty and wonder of our reef and fishing world here in Tropical North Queensland.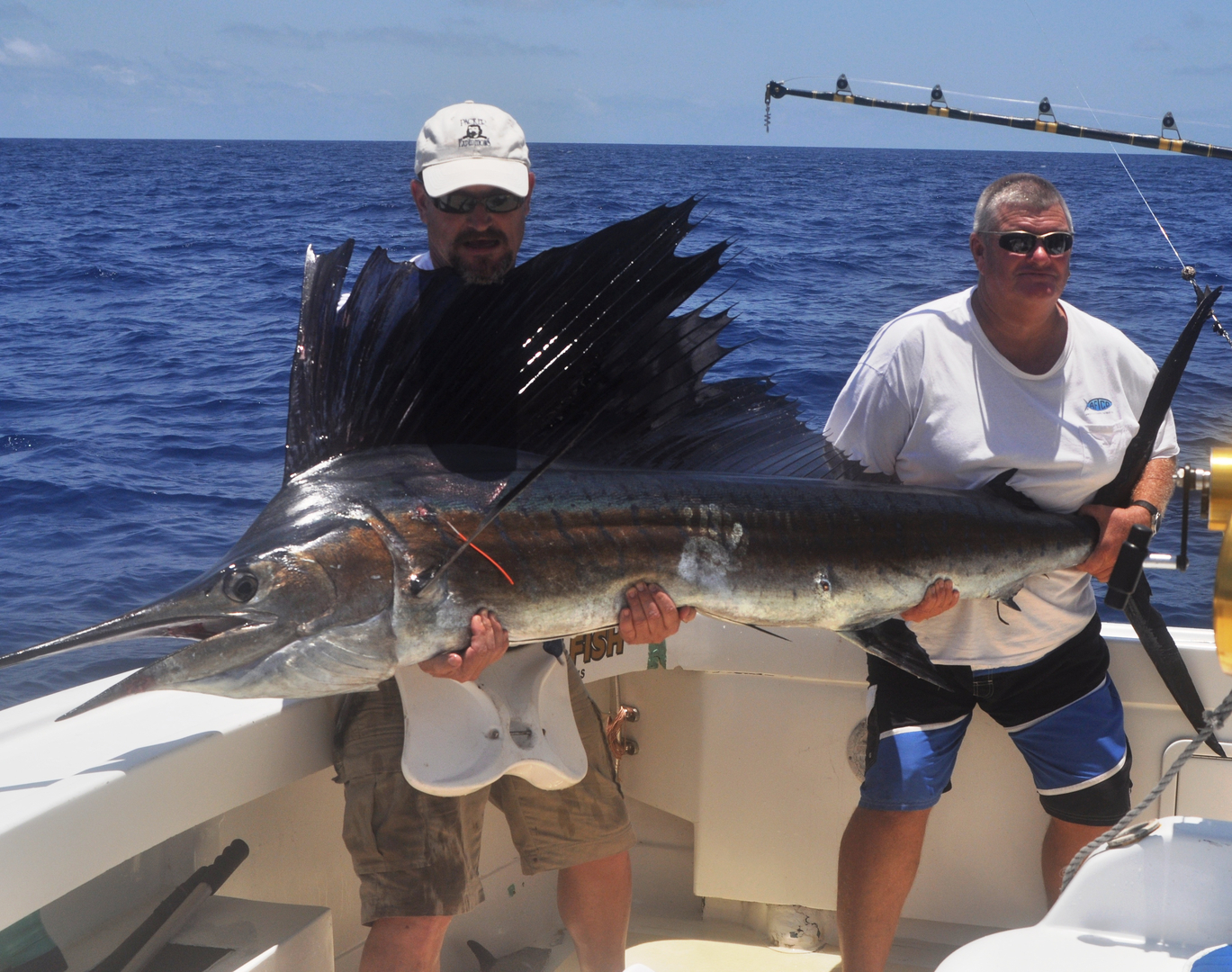 BILLFISH SPORT FISHING
Planning a holiday to Cairns to swim and /or fish on the GREAT BARRIER REEF, why not book an extended reef trip with BILLFISH on a live aboard charter?! The crew on BILLFISH will entertain you with fishing, swimming, snorkelling and eco marine life spotting.
BILLFISH is a 43ft sports fishing vessel. We can sleep 5 persons in comfort, plus crew.  A double cabin up front which can be converted to a twin, two more bunks opposite a large bathroom featuring a toilet, basin and shower and there are two bunks in the saloon area.
All meals, snacks,  bottled water, soft drinks, linen and towels supplied and included in the charter price.
Light Tackle charters: Depart Cairns 8:00am and steam out to our first destination
Fish Light tackle 15kg line trolling for palagic species in season such as Spanish Mackerel, Tuna, Sailfish, juvenile Black Marlin, Baracuda, Wahoo and more. Anchor overnight at a safe reef ancorage, enjoy yummy meals, a few drinks and many stories and in the morning have a swim / snorkel before heading out for another days exciting fishing,
Heavy Tackle charters: If it has been on your bucket list to catch a GIANT BLACK MARLIN, then read on:
We take a maximum of 4 anglers on our live aboard heavy tackle charters, depart Cairns Marina at 8:00 am and steam out to the outer reef.  We start the day with some light tackle fishing for fresh bait for the day and fresh fish for dinner, then set the big gear up to target GIANT BLACK MARLIN.  It will depend on the number of days booked as to how far we travel up to the Ribbons Reefs.  Just like the Light Tackle extended charters we anchor behind a safe reef at night and enjoy entertainment, yummy meals and a few drinks and in the morning have a swim and snorkel before setting off for the next days fishing adventures