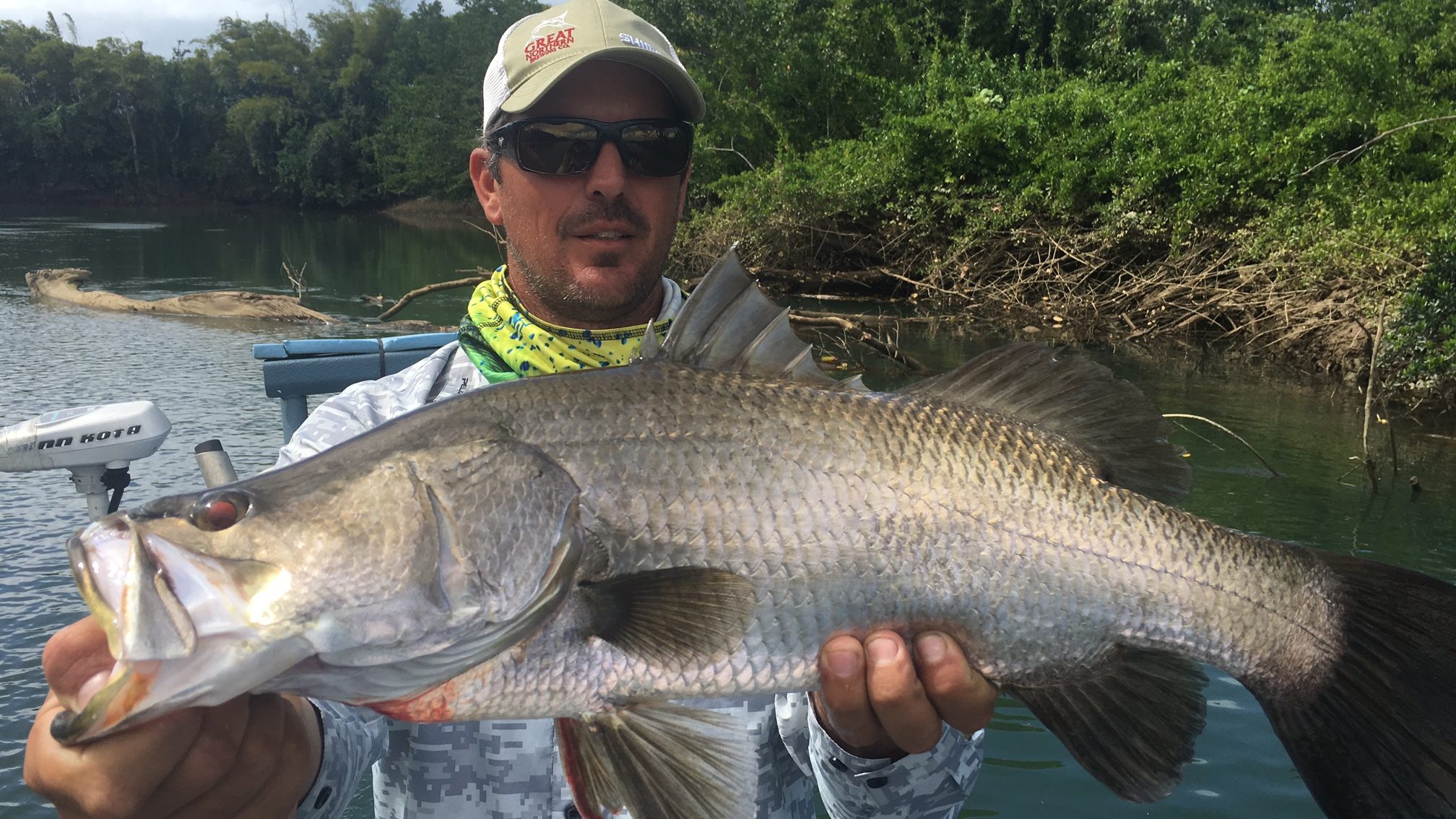 CALM WATER RIVER CHARTERS - PRICING
 Full Day Share Charter From $240 pp
Full Day Sole Charter From $550
CALM WATER RIVER FISHING
Within an hour and a half drive from the city of Cairns flows some of the finest tropical waterways to be found anywhere in the world. These rivers rise in the Northern Great Dividing Range and flow majestically through ancient rainforest up to 125 million years old.
Our skilled guides will take you to some of the best fishing locations in the Wet Tropics coastal lowlands where the estuarine crocodile – the last remaining dinosaur – can be readily viewed. The local tidal river systems offer excellent fishing, and the physical and structural nature of their tidal flows, sand bars, rock holes, weed beds and gutters can yield some prime sportfish.
Seasonal conditions play a major part in the range of species available at any given time, with Barramundi more active during the warmer months of September to March as they prepare for spawning.
The Barramundi season is, however, closed during the actual breeding season of November to January inclusive, and all fish caught must be released. Other target species at this time of year include Mangrove Jack, Fingermark, Tarpon and Grunter.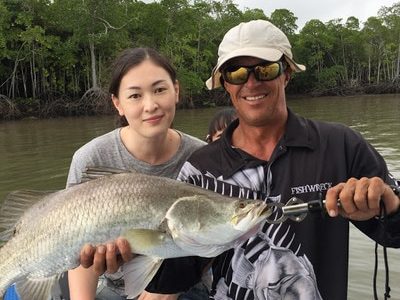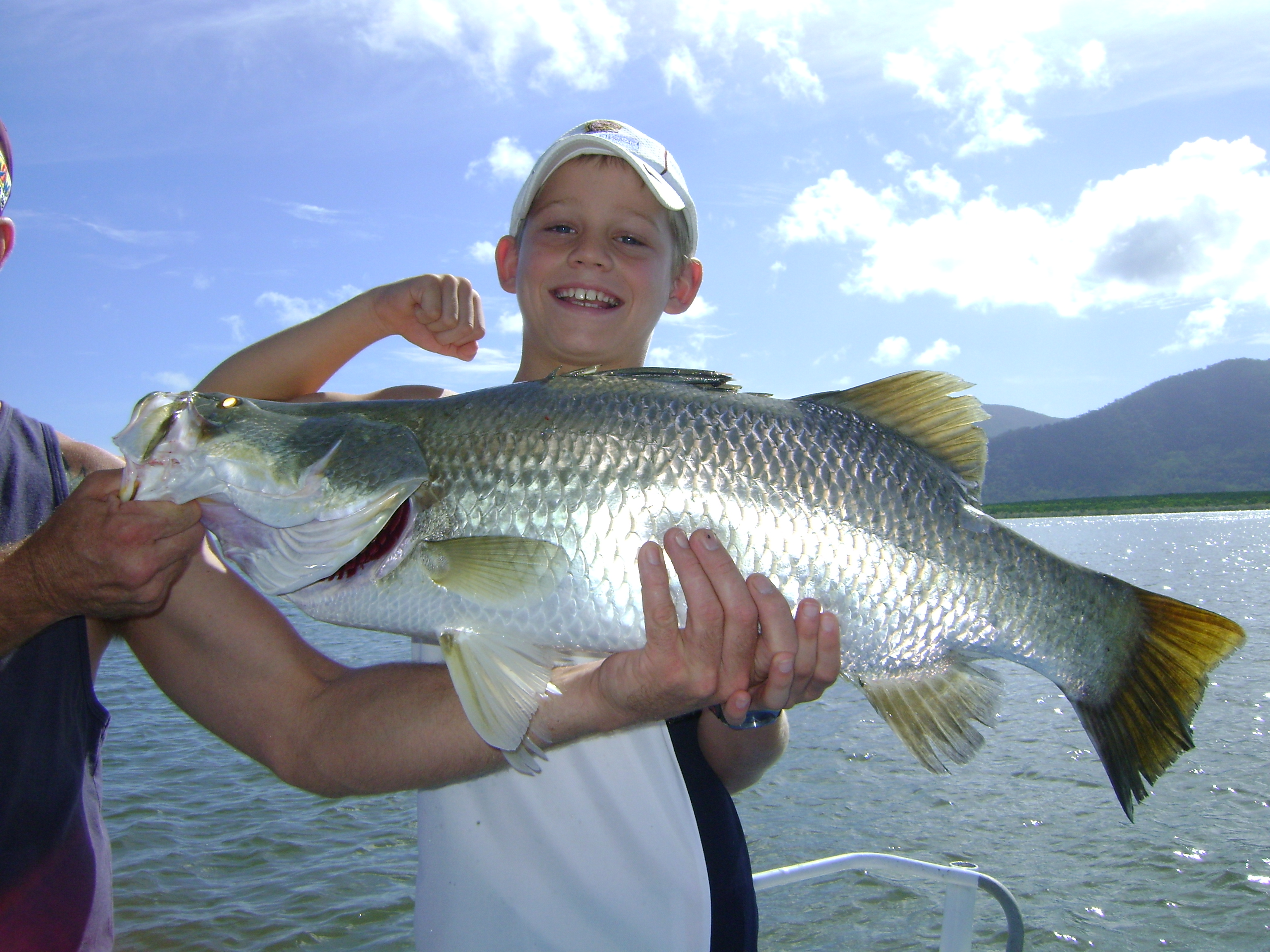 CALM WATER RIVER FISHING
The cooler months are particularly good for queenfish and the 4 species of Trevally encountered locally. These great sportfish can be caught up to 10 kgs, and on light 3-6 kgs tackle offer even the experienced angler a great work out.
This is also a prime time for Flathead, Bream, Whiting, King and Blue Salmon, and Estuary Cod. In all, 20 or so species can be encountered.
While all of our tours are designed with light tackle sportfishing in mind and encourage "catch and release", we do not object to the avid angler taking a feed of fish home to enjoy. In fact we will even clean the fish for you, and offer a few handy tips on the best method of cooking. During the closed barramundi season from November 1 to February 1, fishing for this species is definitely only "catch and release".
Terms And Conditions
Tour subject to availability, minimum numbers and seasonal conditions
Includes quality tackle, light refreshments, soft drinks and lunch
Includes air-conditioned 4WD transfers and pickups
All rates quoted are in Australian Dollars and include 10% GST
Please contact us if you would like to book this charter, or need some help in arranging an 'Up North' fishing holiday