HOOK-A-BARRA – WONGA BEACH (DAINTREE)

HOOK-A-BARRA – WONGA BEACH (DAINTREE)
LURE & FLY FISHING

Hook-A-Barra fishing adventures at Wonga Beach in the Daintree is the place to try your hand at landing a Barramundi or Mangrove Jack, there's even the chance to catch a stunning albino specimen. The pond is filled with the best salt water sourced from the Daintree River and stocked with over 1,500 Barramundi (including albinos) and Mangrove Jack.
This is an ideal option for all ages to get a taste of fishing in the far north, with easy access to the waters edge (no Crocs here), suitable for wheel chair access as well. This is a great fishing option to get you feet wet, so to speak. Fish in a relaxed environment, knowing they definitely are there, great for the kids and oldies alike.
Catch & Release  $55 per person*, per hour.
You have the option to purchase your fish at an additional $14 per kilo.
*Please note children who are fishing independently with their own rod (aged 5-10) are $45 each.
Smaller children (under the age of 5) who are accompanying paying fishing adults are free.
Non-fishing guests are $10.00 general admission entry, which includes full use of facilities and entry to our viewing tanks.Catch and release fishing includes all equipment, tackle and bait and instruction on how to catch a Barramundi.
Daintree Saltwater Barramundi Fish Farms have won multiple awards at the Sydney Fine Food Show for their fish, so you can expect your Barramundi to deliver a fine dining experience. You can also purchase fillets on site.
Hook-a-Barra is the recreational side of Daintree Saltwater Barramundi Fish Farms, who have been producing Australia's best hand-reared Barramundi for over a decade. This is sustainable fishing at its best! Don't deplete Australia's limited wild stock, practise your lure and land techniques at Hook-A-Barra.
These are farmed Barramundi, but anglers won't be disappointed with their fight. They are wild creatures and will behave exactly the same as those living in rivers. Our fish are not trained to jump on your hook. Your technique is very important.
For beginners, guidance is provided by experienced staff. For experienced anglers (who may be skeptical about 'fishing in a pond'), this is your chance to practise your Barramundi catch and land techniques and try new lures and equipment. NB: For your safety and ours, there are no treble hooks allowed at Hook-A-Barra, we use single, barbless hooks only.
Hook-A-Barra also caters to Barramundi fly-fishers. BYO rods and tackle.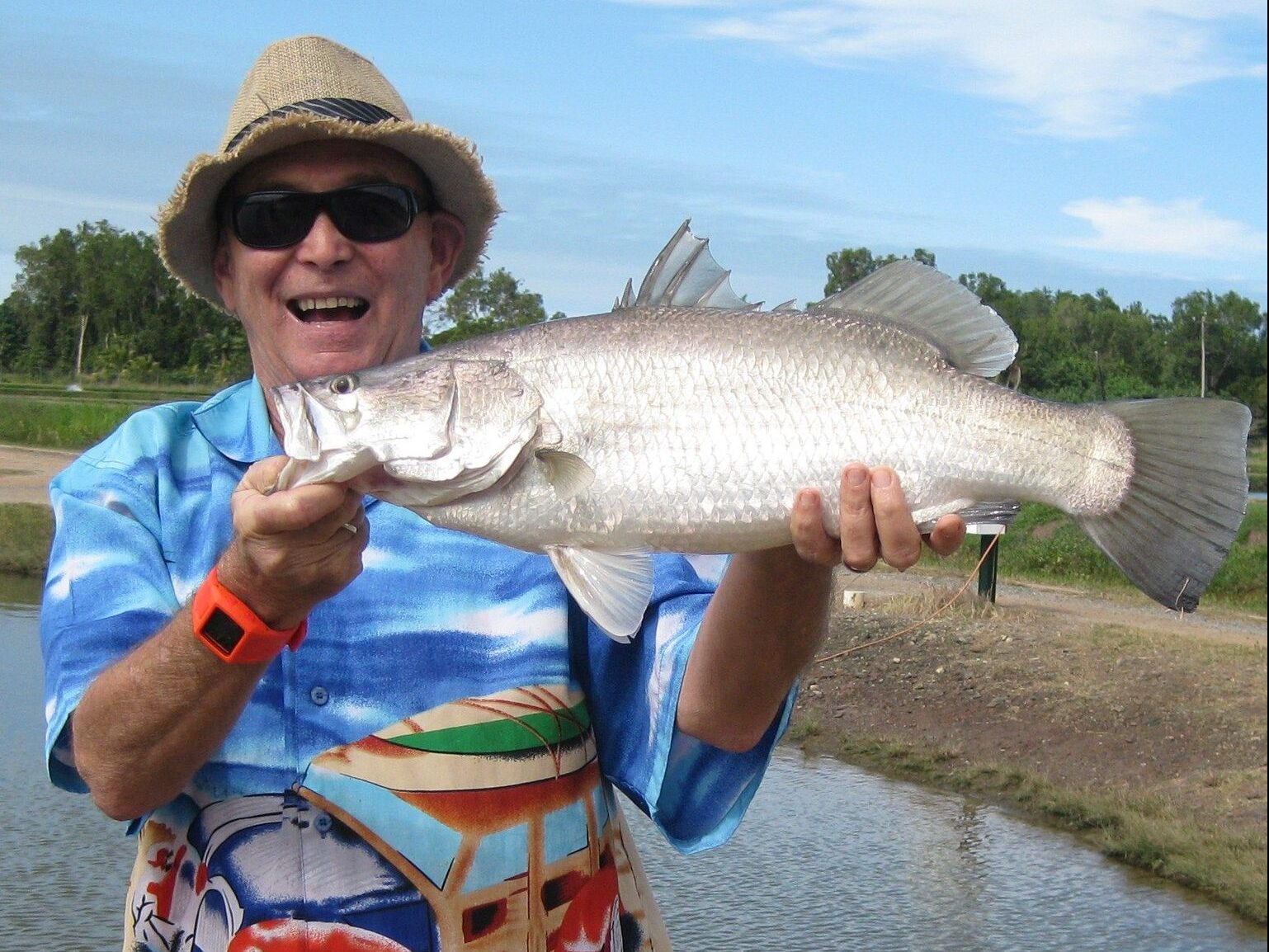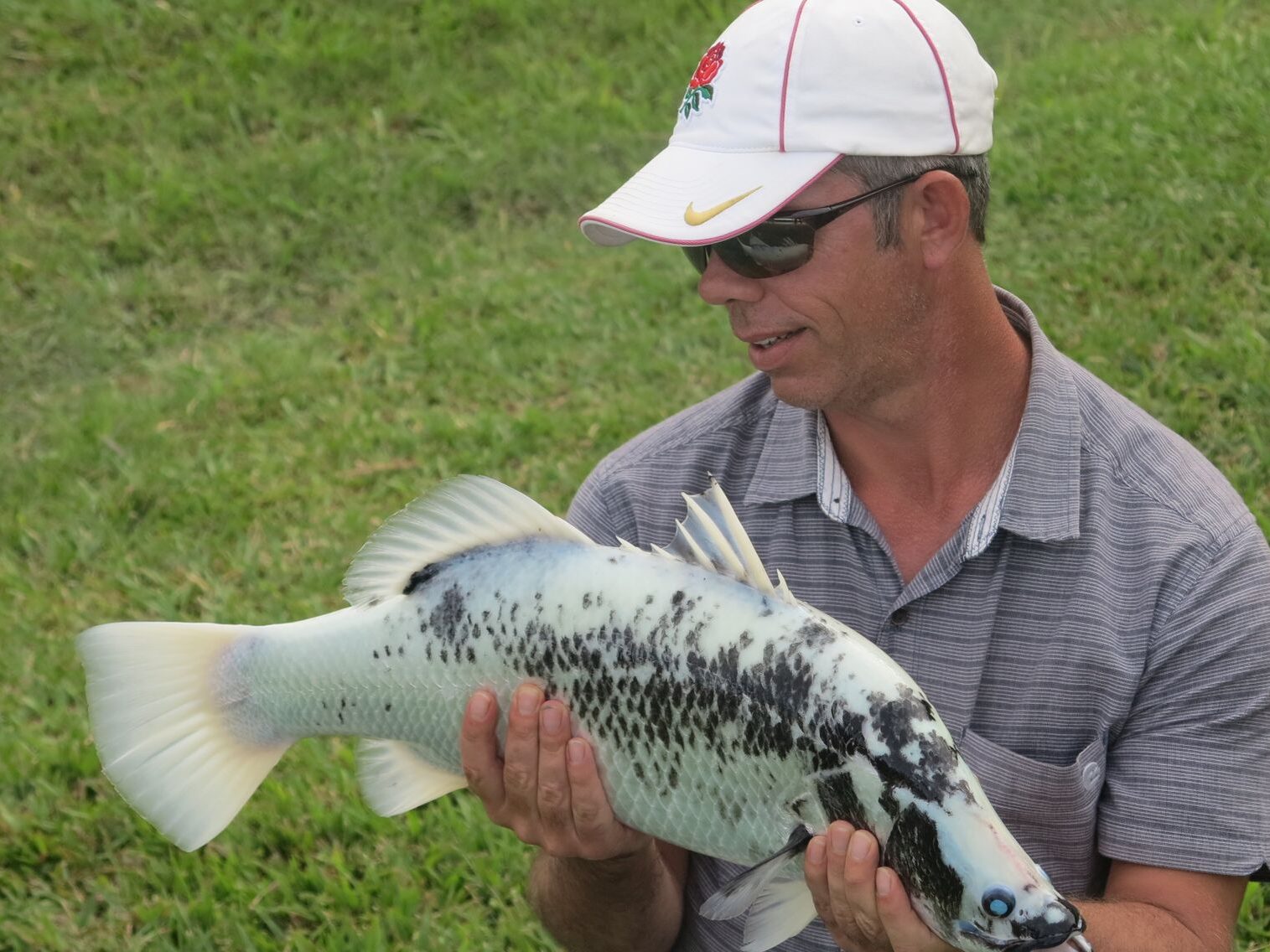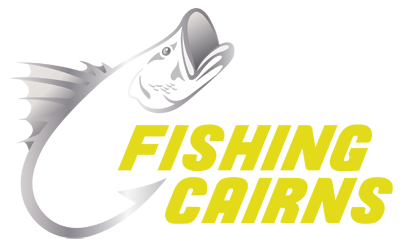 HOOK-A-BARRA
Hook-A-Barra is a very family friendly. All visitors will enjoy the facilities at our unique recreation centre, including the undercover viewing tank featuring some of Daintree Saltwater Barramundi Fish Farms' broodstock.
You will be amazed at the variety of colours and markings, including albino and speckled albino Barramundi and Mangrove Jack. Accessible for people of all ages and abilities, Hook-A-Barra has toilets on-site and sells a range of hot and cold drinks, ice-creams, crisps and merchandise.
Feel free to BYO picnic lunch, there is a shaded area for guests.
Hook-A-Barra is set against a stunning rainforest back drop and bird watching is another great way for non-fishers to relax, with up to 20 species of birds commonly viewed on the farm.