MOANA III FISHING CHARTERS
MOANA III FISHING CHARTERS
Moana III cater for Reef, Sport and Game Fishing Charters
Moana III, Cairns finest custom built vessel has an open permit to operate in waters up to 200NM from the coastline, from Townsville in the south, along the Great Barrier Reef and continental shelf, the Ribbon Reefs of the Coral Sea, Lizard Island and Cooktown to the north and beyond.
The Cairns region has long been recognised as the Giant Black Marlin Fishing Capital of the World and so attracts anglers from around the world who want that ultimate game fishing adventure.
Captain Daniel McCarthy will share with you 20 years of expertise and experience, specialising in incredible Marlin Fishing Adventures, Game Fishing, Light Tackle Sportsfishing, Reef Fishing and Deep Sea Fishing, for all the trophy fish that this region is famous. This includes; Black Marlin, Blue Marlin, Light Tackle Game Fish including Sailfish, Mackerel, Tuna, Giant Trevally, Wahoo, Cobia, Sportsfishing the popular Barramundi, also throwing a line for the popular Coral Trout and Red Emperor.
Moana III Fishing Charters
For over 10 years, Private Charter Boat Moana III and the Cairns Marlin Fishing Fleet has been finding good numbers of Blue Marlin in the Coral Sea, off the continental shelf, outside the Great Barrier Reef in Far North Queensland.
In recent times the numbers recorded are rapidly increasing throughout the Coral Sea.
Generally the best time to come and experience the peak season of Blue Marlin Fishing is from November to March,
however it is not uncommon to catch the Giant Black Marlin, Blue Marlin and Striped Marlin on the same trip October to December.
If an electrofing and aerobatic beautiful Blue Marlin is what you have dreamed of then we recommend a trip from Cairns on the Moana III, Luxury Charter Boat with Big Fish Down Under between November to March.
Private Charter Fishing – All YearExperience Great Barrier Reef Fishing, Deep Sea Fishing and exhilarating Light tackle Sportsfishing with the thrill of catching the stunning juvenile Black Marlin, Sailfish, Spanish Mackerel, Giant Trevally, Yellow and Blue Fin Tuna, Dog Tooth Tuna, Wahoo, Cobia, Mahi Mahi and many other varieties. These fish all roam the waters on edge of the magnificant Great Barrier Reef, just an hour out from the Cairns Marlin Marina.
The Great Barrier Reef is the largest fish attracting device on the globe with a varietiy of excellent fighting fish to catch. Reef Fishing for Coral Trout, Nannygai, Red Emperor, Job-fish and many others are also a perfect way to enjoy a memorable fresh fish meal.The Juvenile Black Marlin, roam areas less than one hour from Cairns. These fish range in size from 20lbs to 120lbs and are prime fun light tackle sportsfishing. The cobalt waters off Cairns are world renowned for its action and variety of pelagic sports fish and our trips visit different parts of the reef depending on where the fish are biting!
Cairns Sportfishing adventure is great whether you're new at fishing or an old salty. These charters are available all year round; however the best season is March to September and from December to January. Moana III Private Charter Boat has the expertise and the best equipment to provide you with a Cairns fishing trip of a lifetime. You will be in no better hands than those of skipper Daniel McCarthy who has the passion and more than 20 years of local fishing experience. Just to make sure we get the most from our Fishing Charters, we use fully custom built world class Laurie Casey Rods and Penn International and Shimano Reels.The luxury private charter boat Moana III is the finest in Cairns Charter Fishing fleet and you will be in comfort and style as you hunt for that catch of a lifetime.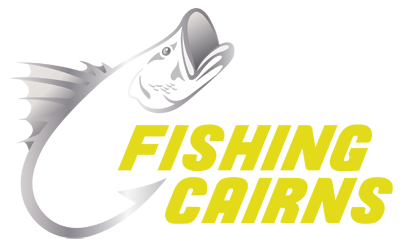 The Vessel – Moana III
At 47ft of sheer game fishing machine, Moana III Private Charter Boat certainly is the flagship of the Cairns based charter fleet and is Queensland 2B surveyed for operations to 200 NM from the coastline. She is surveyed to comfortably carry up to 12 passengers for day trips, 6 overnight and 4 for extended charters.
Moana III (Mow-are-nar) was designed and custom built to skipper Daniel McCarthy's and the owner's specifications by Master Boat Builder, Mr Dick Ward and his team at Cairns Boat Builders.
Moana III specialises in liveaboard overnight or extended charters or day trips for:
Heavy Tackle Giant Black and Blue Marlin Fishing
Light Tackle Sportsfishing trips
Private Scuba Diving Charters and/or Snorkelling Charters to the Coral Sea, including the world famous Lizard Island, Cod Hole, Holmes, Bougainville, Shark and Osprey Reefs.
Barramundi Expeditions to remote locations
Luxury Private Charters for Corporate Functions, Day Cruising with family & friends and Honeymoon Getaways
Features of Moana III – Private Charter and Game Fishing Boat
Fully air conditioned
Private stateroom with TV/DVD and ensuite
4 single bunks, 1 extra double and 2 crew bunks
Beautiful modern fit out
2 showers, 2 toilets
TV, DVD and CD Stereo
240V Power
Convection Microwave Oven
Cooktop
2 Refrigerators and 3 freezers
Desalinator – 120 ltrs fresh water per hour
Fishing Gear – Moana III Fishing Charters Cairns
Full set of fully custom built world class Laurie Casey Rods and Penn International and Shimano Reels
Furuno 1100L Depth Sounder/Fish finder with twin 2kw transducers (50and 200kHz)
Furuno Nav Net VX2 Chart Plotter with 12kw 72 NM radar
Wesmar 110khz 360″ scanning Sonar
ICOM HF and VHF radios
Intercom system
9ft ridged hull inflatable tender
Brine Tank
2 Back Deck Freezers

The Engineering Specs
The engineering fit out is nothing short of brilliant but still simple:

Cruise Speed 25kts, max speed 32 kts
Powered by twin Cummins QSM-11s @ 660 hp each set at 580 hp
Twin Disc 5114A Quick Shift gear boxes and ES300 Controls
13.5kva Isuzu/Zenth Genset