SUBLIME SPORTFISHING ADVENTURES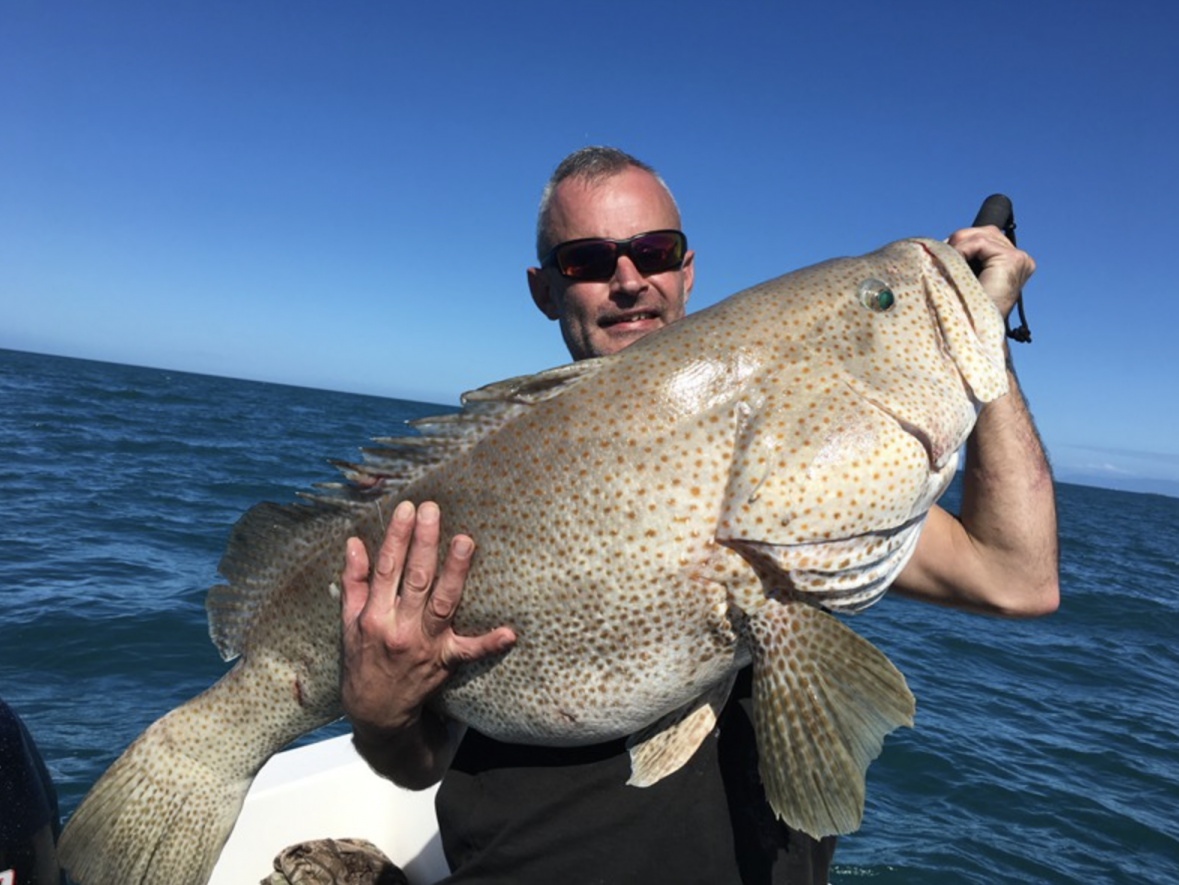 Sublime Sportfishing Adventures
Whether it's casting a lure or fly up the rainforest rivers for Barramundi, popper fishing for GT on the Great Barrier Reef, or just wanting a fun morning on the water in Port Douglas with the family, Sublime Sportfishing prides itself on going the extra mile to take you to some of the best locations Port Douglas, Daintree and Far North Queensland have to offer.
Sublime Sportfishing offers private charters for individuals, groups or families, personalised to suit all fishing levels and interests, from the beginner to the experienced angler. Locally owned and operated, your fishing guide Damon Gruzdev will cater for all your sportfishing requirements with over 20 years local river and reef fishing experience.
They offer 1/2 day, 3/4 day or full day private charter options and will personalise the day to suit your requirements, ensuring your day is as successful and enjoyable as possible.
OFFSHORE REEF AND WRECK FISHING – PRIVATE CHARTER (Max 4 anglers.)
Half Day – $500 – 7.00am – 12.00pm or 12.30pm – 5.30pm
3/4 Day – $700 – 7.00am – 3.00pm
Full Day – $800 – 7.00am – 5.00pm
The Great Barrier Reef off Port Douglas offers some of the best reef fishing anywhere in the world, whether you want to target GT on poppers, catch billfish, mackerel and tuna on light tackle, catch a feed of reef fish, or jig plastics and knife jigs over the wrecks; the options are endless. Sublime Sportfishing Adventures can customise your day to your choice of fishing style. Please note reef and wreck fishing is subject to weather conditions, with a back-up option being either Daintree or Port Douglas river options above.
ESTUARY and DAINTREE RIVER Options also available. (Max 4 anglers.)
Half Day – $450 – 7.00am – 12.00pm or 12.30pm – 5.30pm
3/4 Day – $650 – 7.00am – 3.00pm
Full Day – $800 – 7.00am – 5.00pm
The Port Douglas region has numerous small creeks and rivers to explore, as well as coastal beaches, flats and inshore reefs. You can target Barramundi, Mangrove Jack, multiple Trevally species, Queenfish, Fingermark, Coral Trout and many many more.
Some of the lesser fished creeks outside of Port Douglas Inlet offer some of our region's best fishing and pristine environments.
We are one of the few operators with a permit to fish the Daintree River. The Daintree is our region's largest river with over 25 km of navigable water. It is surrounded by spectacular World Heritage Listed Rainforest and local farmland and is one of our most pristine fishing environments. It also boasts an amazing array of bird life and plenty of crocodiles.
Fishing the Daintree river offers the best chance in our region to hook a wild Barramundi at any time of the year, our warmer months (September to March) being the optimum time, but we have caught Barramundi on lure in this river in every month of the year.
The saltwater environment offers a vast array of bait fishing options if lure fishing is not your preference.
ALL CHARTERS INCLUDE:
Quality tackle, lures / bait Water, soft drinks and light snacks. Insect repellent. Basic wet weather gear. BYO tackle optional.
Hours are a guide only and can be varied to suit anglers, tides and best fishing times.
We strongly advise you BYO hat, sunglasses, sunscreen, long sleeve shirt, light lunch (on 3/4 and full days), camera and sense of adventure. Please note quality lures, rods and reels are supplied by Sublime Sportfishing on a 'replacement cost if lost or broken' basis, while hooks, bait and leader are available at no cost.